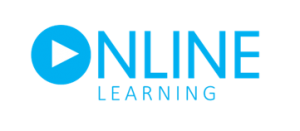 Invest in your Employees and Empower your Organisation with the World's Easiest-To-Use Cloud Based Learning Management System.
THE INTERNET has opened a world of possibility where business is concerned, and e-commerce is the key to any successful business enterprise. The rise of online business has created many new and exciting industries, not least of which is e-learning. With a laptop, tablet, cell phone and Wi-Fi connection, it's possible to learn pretty much any skill you want anywhere, anytime.
Due to the rapid advancement in technological interventions our world is constantly changing and evolving, and so too is the way we learn. As a training provider we need to keep our finger on the pulse with changes in the digital world finding new & creative approaches to learning. With Online learning being the "IN thing", iSolve Learning Solutions now offers quality Online-Learning Training Courses at your fingertips.
http://online-learning.co.za/wp-content/uploads/2018/06/logo-300x131.png
0
0
Online Learning
http://online-learning.co.za/wp-content/uploads/2018/06/logo-300x131.png
Online Learning
2018-06-18 07:52:04
2018-07-12 10:39:09
Online-Learning, Upskilling Employees and Empowering Organisations